As of October 2021, scuba divers fascinated by historical wrecks can enjoy exploring several ships resting beneath the waters of the Gallipoli peninsula in the Çanakkale province of Turkey. The area was the battleground of the First World War Gallipoli campaign, an Anglo-French military campaign against Turkey.
Dozens of ships went down during the battle at Gallipoli. Until recently, the area was guarded by the Turkish military as live torpedoes found among the sunken vessels posed a serious risk for the public. But in 2017, in the wake of the Gallipoli centenary, supervision of the area passed to the Turkish Ministry of Culture and Tourism.
For three years, the ministry's Directorate of Gallipoli Historic Site worked to detect and remove the explosives to turn the graveyard of ships into an underwater park that would attract scuba divers worldwide. There are about sixteen ships and submarines within the Gallipoli Historic Underwater Park, of which twelve are open to public. These shipwrecks will give divers a glimpse into the battle between the Allied and Ottoman forces in the First World War.
"Canakkale would be one of the most beautiful diving destinations, exposing the stories of each of the sunken ships," says Ismail Kasdemir, head of the Turkish Directorate of Gallipoli Historical Site.
A notable dive within the park is the 120-meter-long HMS Majestic of the British Royal Navy. In 1915, the ship was dispatched to the Mediterranean Sea to participate in the Gallipoli campaign. On May 27, 1915, the HMS Majestic was torpedoed by the German U-21 submarine and went down off Seddülbahir fortress. This was the first wreck made accessible to divers, but an explosion sadly reduced it to piles of iron and steel scraps, although some sections are intact.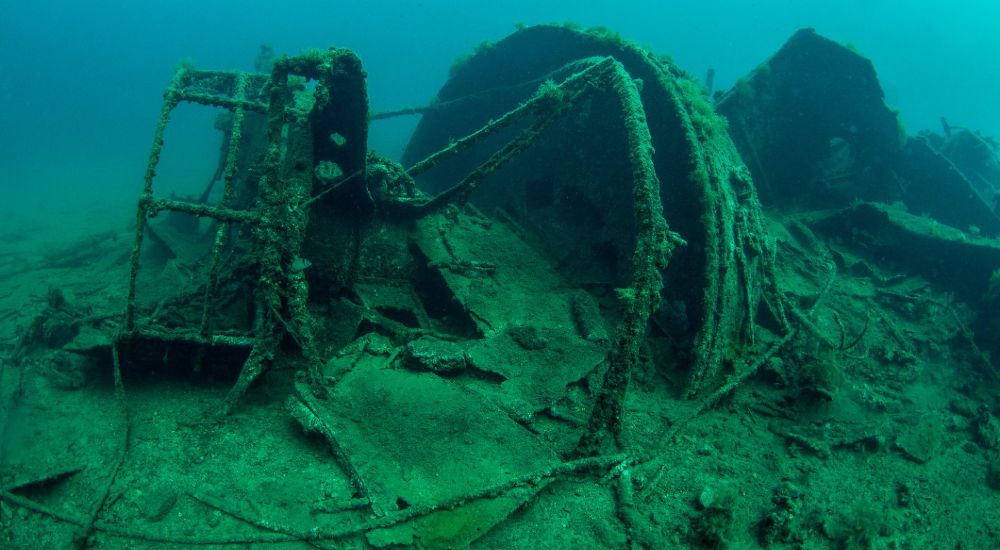 Other shipwrecks one can explore include HMS Louis – an L class destroyer warship, HMS Irresistible – a Formidable-class pre-dreadnought battleship, and HMS Ocean – a pre-dreadnought battleship, all three ships serving under the Royal Navy during the First World War.
Along with the 100-year-old ships that sank off the Gallipoli peninsula, wrecks like the minesweeper Lundy that sank in the '30s and the freighter Franco that went underwater in the '60s are also waiting to be discovered by scuba divers.
The Directorate of Gallipoli Historic Site is also planning on installing panels with QR codes along the wrecks. This would allow divers with waterproofed phones to see images of the vessels as they used to look like before they sank.
The dives at the Gallipoli Historic Underwater Park can only be performed only under the supervision of professional scuba diving guides certified by the Turkish Underwater Sports Federation. Diving is possible for all certified divers within the limit of their training. The wrecks are located at depths between 3 and 350 meters below the water surface.