Fabien Cousteau, an oceanographic researcher and grandson of renowned conservationist and innovator Jacques Cousteau, recently announced his ambitious project called Proteus, after the shape-shifting Greek god whom Homer calls the "Old Man of the Sea." The state-of-the-art research lab is expected to give rise to scientific breakthroughs not only in the field of ocean conservation but also in areas such as sustainable energy, medical and drug development, genetics, and food cultivation.
Proteus is designed to become the "underwater version of the International Space Station," and gives off major Sci-Fi vibes. The new project will allow up to 12 people to remain underwater for up to 31 days, more than any other research station of this kind. The habitat will be submerged in a protected area off the coast of Curacao in the Caribbean, at a depth of about 18 meters.
---
"I'm just a crazy person with a dream," says Fabien Cousteau. "That sees this as being not only possible -but absolutely necessary – for our future well-being, as well as a better understanding of our life support system."
---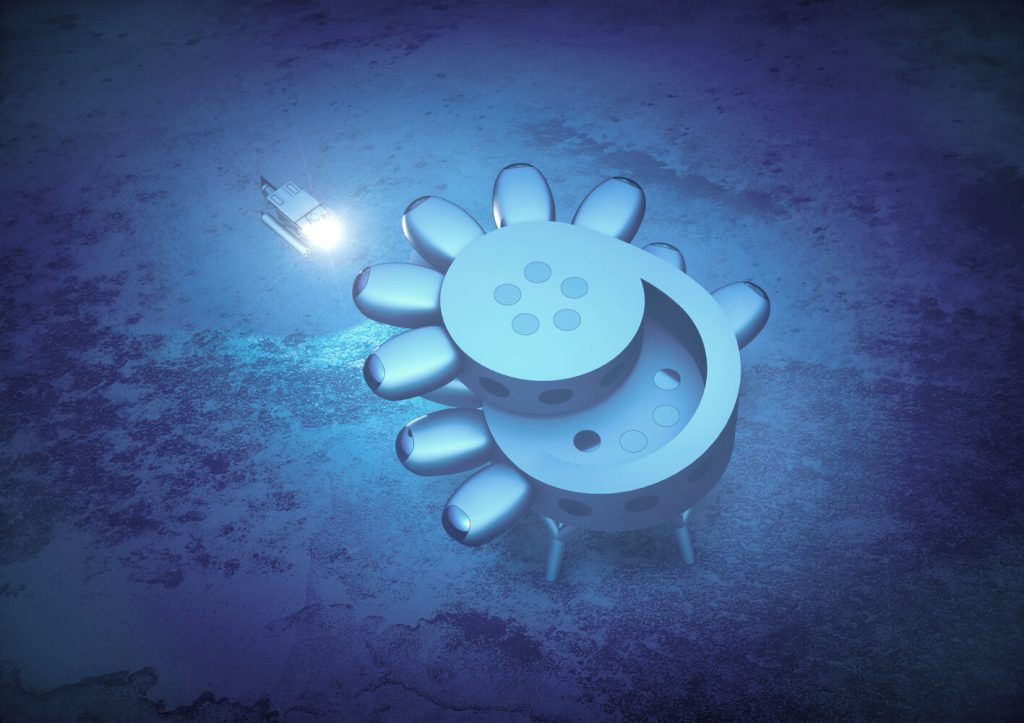 How It All Began
In 1961, Jacques Cousteau built the first of a series of small underwater habitats called Conshelf. The first sea lab, Conshelf I (Continental Shelf Station) could only hold two people and was stationed 10 meters deep off the coast of Marseilles, France. The first oceanauts lived underwater for a week. Despite its small size, Conshelf II offered every comfort: TV, radio, a bed, and even a library. Driven by its success, the Cousteau team began working on an even more ambitious project.
Conshelf II was inaugurated in 1963 and was essentially a small village. It was set at a depth of 10 meters on the bottom of the Red Sea, at Sha'ab Rumi off Sudan. The main house, called the "Starfish", stood next to a garage for the diving saucer and an equipment hangar. Six oceanauts lived in the starfish-shaped house for 30 days and two of them spend a week in a deeper station, some 15 meters further down. The project was once again successful, and Cousteau began thinking of a new project.
The third underwater lab, Conself III, kicked off in 1965 and was located near the Cap Ferrat lighthouse, France. Six divers lived in the habitat at a depth of about 100 meters for three weeks. For this experiment, a replica oil rig was set up underwater, and the oceanauts, including Cousteau and his son, Philippe, were required to perform several industrial tasks.
The Conshelf project proved that humans can survive underwater for extended periods of time and paved the way for other underwater research stations such as Hydrolab, Edalhab, BAH I, and the active Aquarius and MarineLab habitats, among others. Part of the Conshelf II remains underwater to this day, abandoned and fully covered with soft coral, and can be explored by scuba divers.
Proteus, The Most Ambitious Project So Far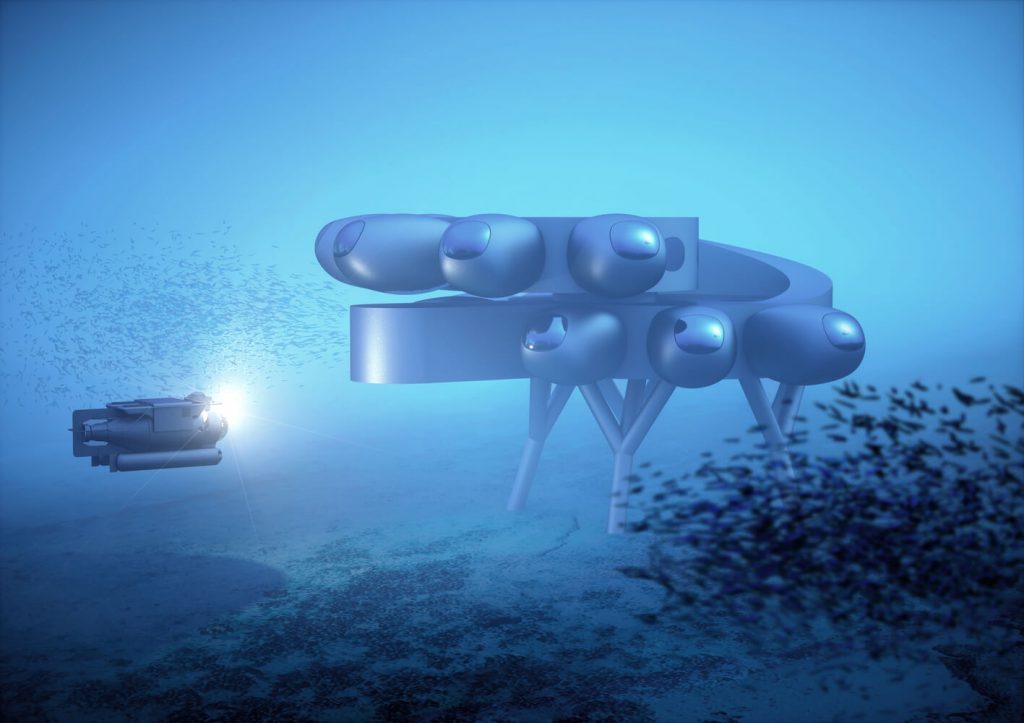 Following on his grandfather's footsteps, Fabien believes it's time for his underwater lab to take shape. Despite covering over 70% of the planet, only 5% of our oceans and less than 1% of the deep ocean have been explored so far. Due to the rapidly changing climate, researchers require in situ observation platforms to conduct studies addressing the critical issues that humanity and our planet are facing today.
In a single day on Proteus, it is estimated that scientists could perform work that would have otherwise taken days or weeks with multiple, individual dives from the surface. Proteus will comfortably house up to 12 oceanauts for many weeks at a time. The giant underwater station will be four times larger than any of the previous sunken stations. Proteus will measure more than 350 square meters and will house research labs, a video production studio, a moon pool, a greenhouse, and of course, the sleeping quarters.
The site mapping is scheduled to be completed this fall, with the goal to inaugurate the sunken habitat in 2023. The Fabien Cousteau Ocean Learning Center is currently working to raise $135 million to build and launch the station. Some of the strategic partners include Boston's Northeastern University, New Jersey's Rutgers University, and Curaçao's Caribbean Research and Management of Biodiversity non-profit foundation.
The estimated $3 million per year operating cost (after the first three years of operation) will be offset by independent researchers, universities, and corporations that can rent Proteus to carry out research on anything except warfare.
After Proteus is built, the Fabien Cousteau Ocean Learning Center plans to start an extension facility dubbed Triton after another Greek sea god, at around 180 meters. Using autonomous underwater robots, researchers will be able to explore depths of up to 600 meters.