On November 21, Poland broke a world record by opening the deepest swimming pool in the world. Aptly named "Deepspot," the swimming pool has a maximum depth of 45.4 meters and is filled with 8,000 cubic meters of water. About 5,000 cubic meters of concrete were used over the two years it took to build the complex.
The indoor training facility for scuba divers and freedivers is located approximately 45km from Warsaw city center, in the small town of Mszczonów.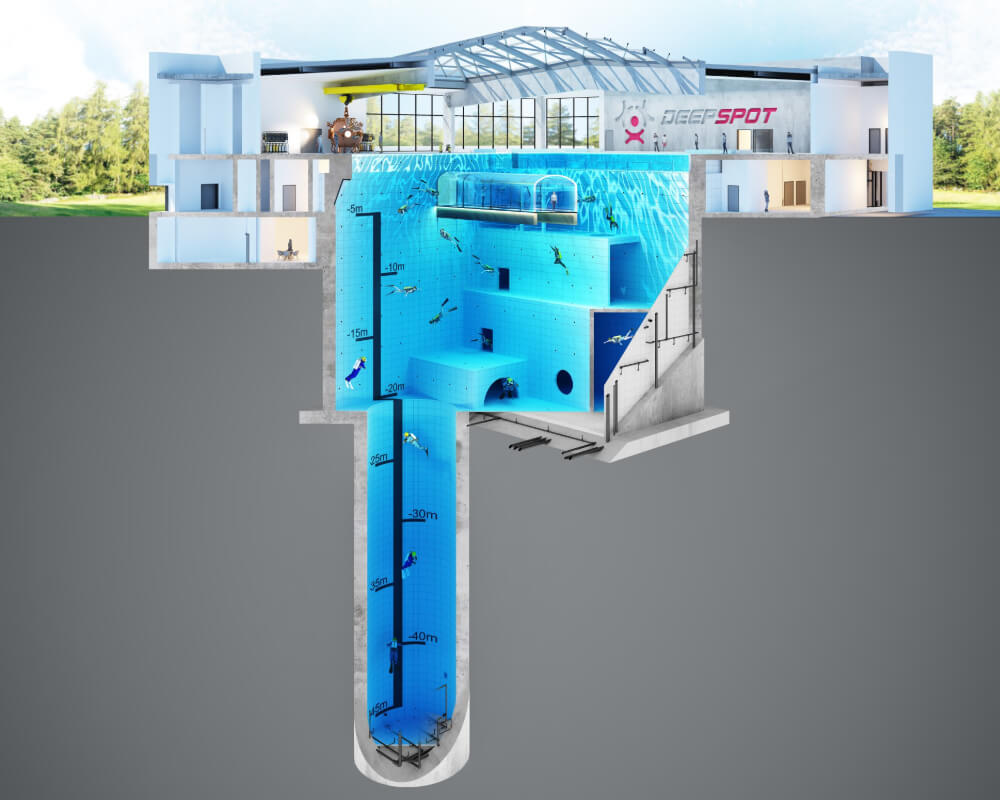 Deepspot is described as a "kindergarten for scuba divers." It includes a huge underwater tunnel, reproductions of underwater caves and Mayan ruins, as well as a small shipwreck. Although there are no colorful tropical fish or reefs to entice divers with, the facility is undoubtedly a great place to learn and train before attempting an open water dive.
The swimming pool is not open only for recreational divers; it is also going to be used by the fire brigade and the army.
Underwater, divers enjoy a pleasant temperature of 32° to 34° C (90° to 93° F). With a water so warm, wetsuits are unnecessary even during long diving sessions. The underwater visibility is also outstanding. The facility uses a special filtration system that ensures complete transparency throughout the day.
Unfortunately for Deepspot, it looks like it will only enjoy its title of world's deepest swimming pool for only a few months. An impressive 50-meter-deep swimming pool called The Blue Abyss is currently under construction in Colchester, UK, and should open in spring next year.
---
Image credit: Deepspot